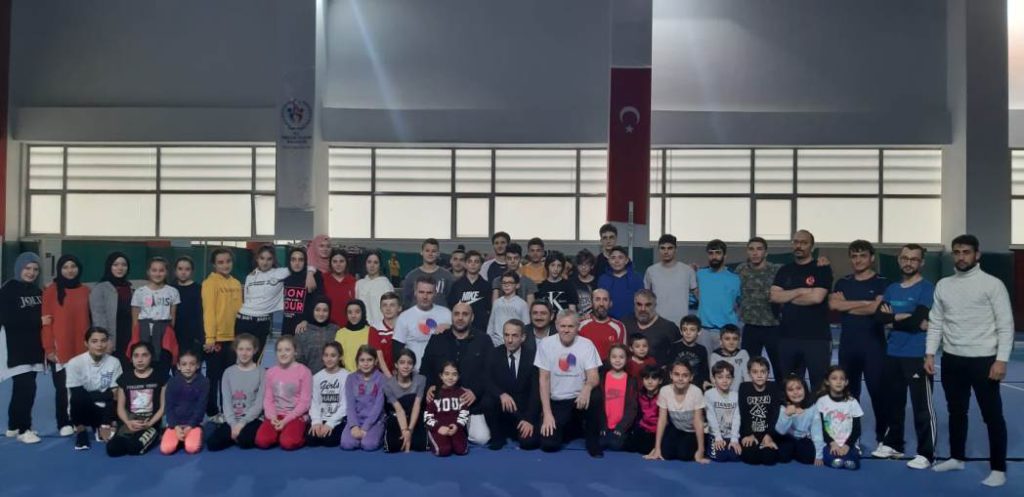 International Tuishou seminar was held in Sakarya, Turkey from Jan. 31- Feb 2.
Seminar was held by Zilhad Mahmuljin, Croatian national wushu coach and his assitent coach for tuishou, Franjo Vinković.
About 50 participants (judges, coaches and competitiors of all ages) from Turkish wushu federation took part in this attractive seminar.
Participant were delighted by learning new techniques of wushu competition, and learned very fast, so first test competitions already took place during the seminar.
Static and dynamic versions of Tuishou were taught by the seminar leaders.
EUWUF will encourage all members to hold seminars and prepare competitors, coaches and judges for the European championship in Turkey. We expect great response and a massive competition in this attractive wushu combat discipline for all.
More photos from the seminar: